Last Saturday we visited the Laura Ingalls Wilder House and Museum in Mansfield, Missouri. Tony and I had recently read Little House in the Big Woods to our 5-year-old daughter. Mansfield is less than an hour's drive from Springfield, and this was a pretty weekend for it. The tips of the trees were just starting to turn; everything was green with a hint of gold.
The Little House books are autobiographical children's novels based on Laura Ingalls Wilder's pioneer childhood and adolescence. The nine books in the series are set between 1870 and 1894. Since their initial publication they have been continuously in print and have been translated into 40 languages.
Laura and her husband, Almanzo, moved to Missouri from South Dakota, after hearing from friends that the Ozarks' soil was fertile. Almanzo was 29 years old and had recently suffered a stroke after a bout of diphtheria that nearly killed him. The family, which included 7-year-old Rose, needed to live in a place where life was less difficult.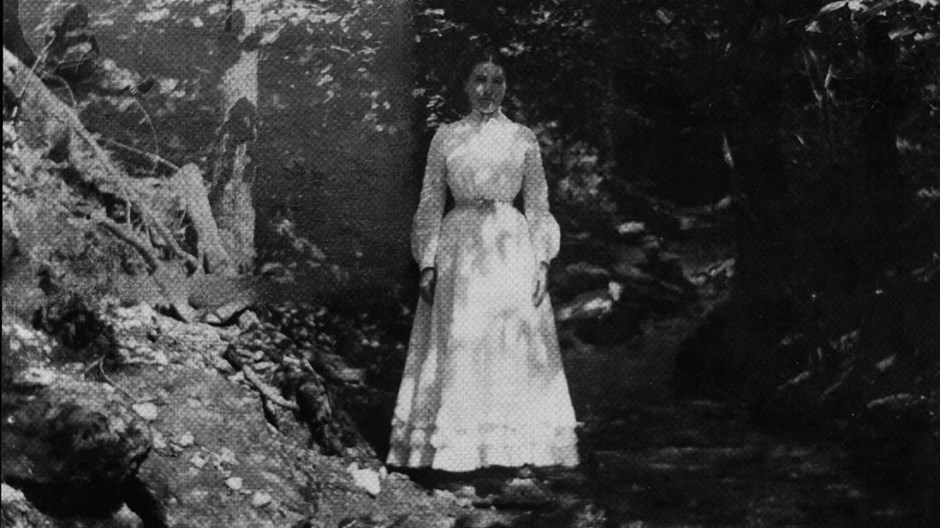 Years later Almanzo wrote, of Mansfield, Missouri: "Wife took a violent fancy to this particular piece of land." It seems harder today to take a violent fancy to a particular piece of land, or maybe my temperament is just different from Laura's. When we lived in Montana I loved the mountains so much that it sometimes scared me. I felt, I suppose, that I was unworthy of living around that kind of stunning landscape. I'm from the Missouri Ozarks, but I can't say I have a violent fancy to this land, either. I feel I deserve it, is all.
Last year I was diagnosed with chronic vestibular migraine. There is a part of me that thinks I shouldn't write about it. There is nothing noble about this, I have no stiff upper lip, am terrible at quietly enduring. Mostly the subject bores me, or, rather, I feel there is no way to discuss it without boring others. Who wants to read about someone else's health problems beyond the outline, the brief gesture? Diphtheria, a stroke. Maybe it's best to stick to the highlights: headaches so bad I quit my job, sold my house, renounced most beliefs.
For a year I couldn't read without vertigo. I thought I might never be able to read again. That loss felt enormous to me.
After his stroke Almanzo moved his family across the country in a horse drawn buggy. When she was still a teenager, Laura gave birth to a baby boy who died a few days later. She and Almanzo didn't name him. They went on to have Rose, who grew up to be a famous journalist who traveled the world. In the Little House books, disasters come and go, grievous harm and death is around every corner. Laura writes about loss and grief and crushing poverty in the same tone she uses to describe making cheese: "Every morning she took the new cheese out of the press, and trimmed it smooth. She sewed a cloth tightly around it, and rubbed the cloth all over with fresh butter. Then she put the cheese on a shelf in the pantry."
My father-in-law grew up on the west side of Springfield. Last week he drove my daughter and I past the place where his childhood home once stood. It had been a single room house without running water; the family had an outhouse and a well. He and his siblings would take one bath a week in the same bathwater. His parents tended an enormous garden. Gardening makes it sound nice, but subsistence farming is more accurate.
Every once in a while my father-in-law would ride his bike down the block to get hamburgers for ten cents apiece at a diner called Red's. Red's had the first drive-through in Springfield. It's unsettling to imagine his childhood next to Laura Ingalls Wilder's. They are shockingly similar. It's primarily the hamburgers that sets them apart.
My father-in-law and Laura Ingalls Wilder occupy a similar place in my heart. They are relentlessly positive, but sincerely so. They are hard working, honest people. I love them both instinctually, without question.
Tony, our daughter, and I toured Laura's farmhouse with a childless couple in their forties or fifties and an Amish family with five kids. It was a wonderful tour group. We all hung on the docent's every word. When she pointed out the footstool that Laura rested her feet on while writing at her desk, several of us murmured in delight. We exclaimed over the lamps and chairs Almanzo made, we craned our necks to see upstairs, where the tour does not go.
The tour ended at the front door, with the docent all but shooing us out, but still we asked questions: "Where did that painting come from?" "How was Almanzo's health after they moved to Mansfield?" "What books did Laura have in her library?" To the last question the docent told us that the complete list of books could be purchased in the museum gift shop, and later I held the list in my hand and contemplated how often I'd have to look at it to make the purchase worth it.
I wondered about the Amish family. Part of the appeal of the Little House books has always been, even from their first publication, the way in which they transport one back in time. But how does that work when one eschews modern conveniences? Do the Amish read Little House in the Big Woods as a kind of how-to guide? Or maybe I'm diminishing the value of the books. While the back-in-time effect is compelling, so are the descriptions of nature and family. Maybe the Amish just like reading about the wind whistling in the trees of the big woods, as I do.
The edition of Little House in the Big Woods that we own has a foreword by Laura Bush. Bleck. I suppose it speaks to the books' universal appeal. They are beloved by the wife of a war criminal, the Amish, and me.
In 2018, the Association for Library Service to Children renamed the Laura Ingalls Wilder Award, citing the Little House books' dehumanizing depictions of indigenous people and people of color. The award is now the Children's Literature Legacy Award. But it isn't just the language of the books that's problematic, it's the stories themselves. Little House on the Prairie is a rose-colored portrait of the Ingalls family illegally occupying land within the Osage Reserve.
Growing up in Springfield, just down the road from Mansfield, I felt a sense of ownership over Laura Ingalls Wilder. I don't have any desire to defend her books. But I do feel they belong to me, for better or for worse.
When Rose Wilder Lane earned enough money as a journalist, she built a modern house for her parents on the farm in Mansfield. Visitors can tour this house, too, which we did. Laura and Almanzo lived there for a decade, during which time Laura wrote Little House in the Big Woods. Later they moved back to the farmhouse they'd built.
No one ever wrote that Laura took a violent fancy to the farmhouse, but I think she did. How could she not love a house she and her husband built themselves room by room over thirty years? They started with the kitchen, then the bedroom, then the loft room for Rose. Eventually they had a full second story, a living room, a library, and a small writing room for Laura. When she was in her forties, Rose paid for plumbing and electricity to be installed in the farmhouse, and she had a wood shed turned into a bathroom with cute green tile.
Rose's political leanings were always conservative, but it wasn't until she reached middle age that she officially joined the libertarian movement. She became good friends with Ayn Rand. Bleck.
To its credit, the Laura Ingalls Wilder Museum doesn't mention Rose's political life. Like the books themselves, the museum is aggressively apolitical.
I've long imagined Rose to be the true author of the Little House books. I didn't doubt Laura's involvement; I assumed she had written crude first drafts that Rose then edited into the books we know today.
In the museum, though, I reevaluated my beliefs. I learned that Laura was an editor for The Missouri Ruralist for two decades before publishing the Little House books. I read her first nationally published essay, "My Ozarks Kitchen," about building her kitchen with Almanzo. The essay was great, lively and full of voice. Maybe Laura really did write the books all on her own. I want to believe it.
No matter how the books were written, it was surely Rose's idea to publish them. She used her connections to land Laura a deal with Harper and Brothers in 1931. The books were wildly popular and have remained so ever since.
You can't ever really know someone, least of all Laura Ingalls Wilder. But in the version of her I carry with me in my mind, she doesn't agree with her daughter. She is on the side of the striking Kellogg's and John Deere workers. She is against war criminals and the economic and political forces that continue to push the planet toward climate collapse. Despite the bible passage the museum says was her favorite, Laura's faith is wild and unnameable: a love of nature, an acceptance of life's grim realities, a well-spring of contentment in her chest when looking out the window Almanzo built in the living room. The docent told us Laura called the window her living picture.
I've been through something this past year, and I would like to say it was hard on me in the past tense but I can't because I don't know if it's over yet. I have been sad. I have missed words, reading them and writing them. I have felt like a wolf howling outside the door of Laura Ingalls Wilder's childhood cabin, desperate for something that can't be named, only howled.
The first Little House book was published when Laura was sixty-five, and the last was published years after her death. People talk about opening lines, how important they are, how one ought to engage the reader from the first sentence. I've never known how to do this. There are so many things about writing I don't understand. But Laura does. Her first book opens: "Once upon a time, sixty years ago, a little girl lived in the Big Woods of Wisconsin, in a little gray house made of logs."